most of us were blockmates when we were freshmen at the CMC in UP. then we met more cool peeps when we became members of the UPMCO. and then we stuck like glue. hehe.
we've been getting together since graduation in '99. tinabla ko nga lang sila last year because of the F4 concert *lol* ok ok so shoot me. but present na ako this time right?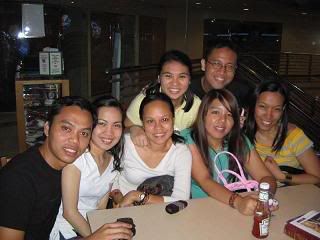 the warm up. dinner at national sports grill at greenbelt. tagal nung namili ng place si gelo. at nauna pa kaming lahat sa kanya.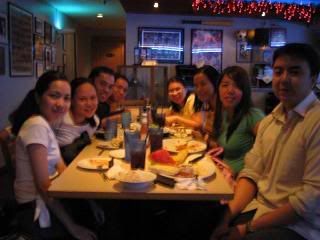 finally he arrives! after the yummy stuff we're off to gelo's office rooftop for more partying :)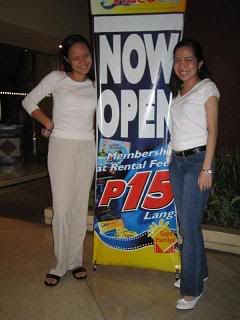 lakas ng trip. we forced nei and jinky to pose beside a video city tarp. pati yung mga dumadaan tawa ng tawa sa amin.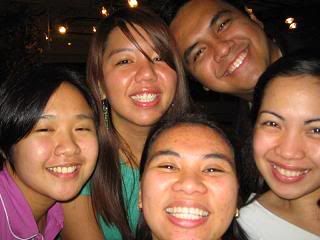 extreme close up! phoebe and kiel's here!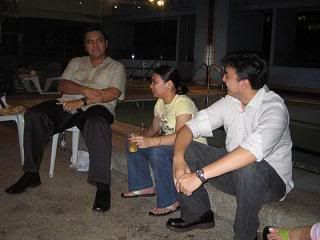 umpisa na ng inuman!!!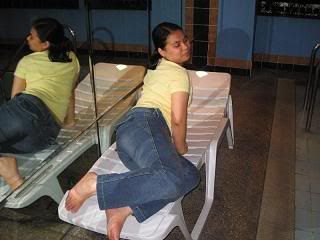 ivy wants to try her luck as lawyer/sexy star haha...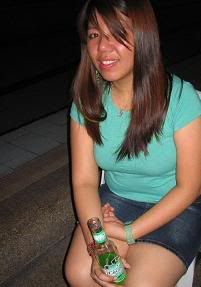 mukha daw akong christmas tree ayon kay jan. green lahat pati utak!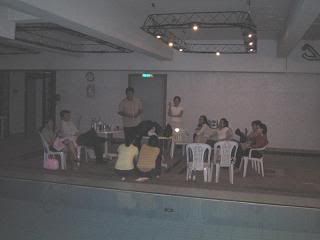 getting wasted by the minute...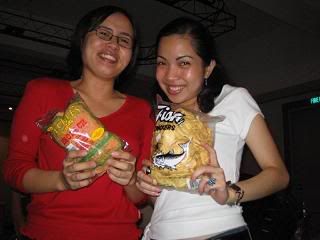 neli and jinky models the latest in pulutan...fishcrackers!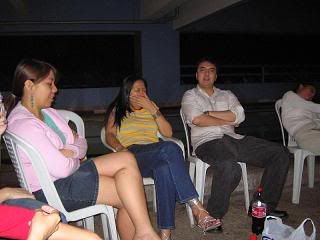 antok na si helen...pink jacket na ko lamig na kasi!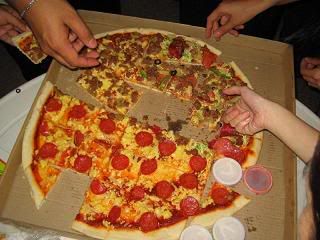 after 10 seconds wala na ang pizza na to. fortunately mabilis magpicture si jan.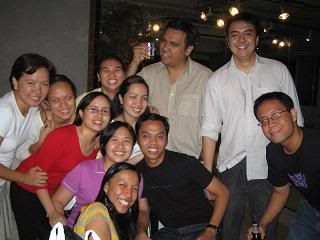 last shot before leaving...syempre i took the pic thats why wala ako :(
it was a fun night...next year ulit guys!