here's how i spent the remaining days of christmas vacation. i tried to be normal for a while but i guess when something bothers you you wont get it out of your head till you solve it. anyway here's a few of the fun times i've had during the break...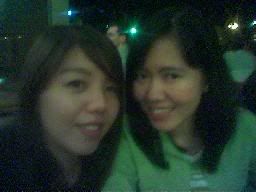 jan 29. with gidget at the bubba gump resto in greenbelt. a lot of people were there too, portia, weng, kuya allan, ate monch, lulu and cris, ate love and kuya ed. plus leslie,darwin and the tanggera queen janice :) the lasingan turned into a chikahan and kainan fest.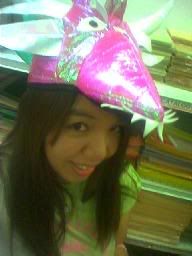 jan 30. me being silly at the cash and carry in makati. we were waiting for my tito wai and we just couldn't resist trying on the hats there. maganda din dun yung octopus hat na may scary eyes *lol*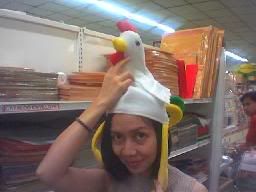 my tita adele trying on a chicken hat for size. tinatamad yung chicken kaya laging nahihiga sa side. oh well.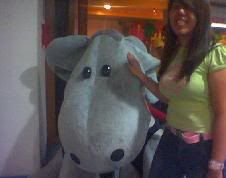 while buying stuff at the robinson's place in ermita we passed by the cinemas and i just couldnt resist patting this dog err moose. whatever. *lol*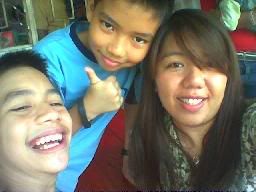 jan. 1 at my tito loy's place. im joking around here with my cousins david and philip.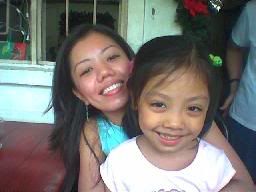 my youngest sister pia and my niece gabby.
now its back to the regular programing.
my hope torturer visited me last night at the apartment. he stared at me with his coffee colored eyes. i couldn't help but stare back but i just had to look away. i was afraid to lose myself in them and fall. well maybe even drown *lol* and my mind is in turmoil again. he always gets me confused. *waaah*